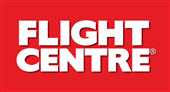 Let hotpoints® and Flight Centre take you there
Now you can book flights online at Flight Centre, and pay directly with your hotpoints.
Dreaming of your next escape? Use your hotpoints to get you there quicker with Pay Using Points at Flight Centre, the quickest and easiest way to turn hotpoints into holidays.
And if you haven't got quite enough hotpoints to get you there, you can make up the difference using Points + Pay. All you need to get started is 10,000 hotpoints. Just head online to book flights, or alternatively visit any Flight Centre store or call Flight Centre on
0800 354 449

and they'll do all the hard work.
-->
Pay using Points at Flight Centre
Hotpoints can be redeemed at Flight Centre in store or by phoning 0800 354 449.
Hotpoints can also be redeemed for flight bookings online at Flight Centre. To do this, you must log in to hotpoints from Westpac One (Westpac Online Banking). Online bookings have a higher conversion rate when redeeming as Flight Centre's online servicing fee will apply.
The minimum number of hotpoints required to redeem at Flight Centre may vary from time to time without prior notice. For full details please call Westpac hotpoints on 0800 861 862, Monday to Friday between 8.30am and 5pm, or visit www.hotpoints.co.nz.
Once hotpoints have been redeemed at Flight Centre, the redemption cannot be reversed.
Flight Centre's booking terms and conditions will apply to all travel bookings made using Pay Using Points at Flight Centre.
Hotpoints terms and conditions apply.
Westpac Credit Card Conditions of Use for the applicable card apply.
In the event that you cancel or change a travel booking made with Pay Using Points at Flight Centre, any refunds will be made in hotpoints and returned to the same person(s) and, if the travel booking was made using hotpoints and another payment option, in the same proportions as the original transaction. Cancelled bookings will incur charges. These charges can be up to 100% of the cost of the booking, regardless of whether travel has commenced. Fees will also apply where a booking is made online, changed or tickets or other travel documents are re-issued. See Flight Centre's terms and conditions for more details. You'll need to allow up to 2 business days following the cancellation at Flight Centre before any hotpoints refund portion can be credited to your hotpoints account.